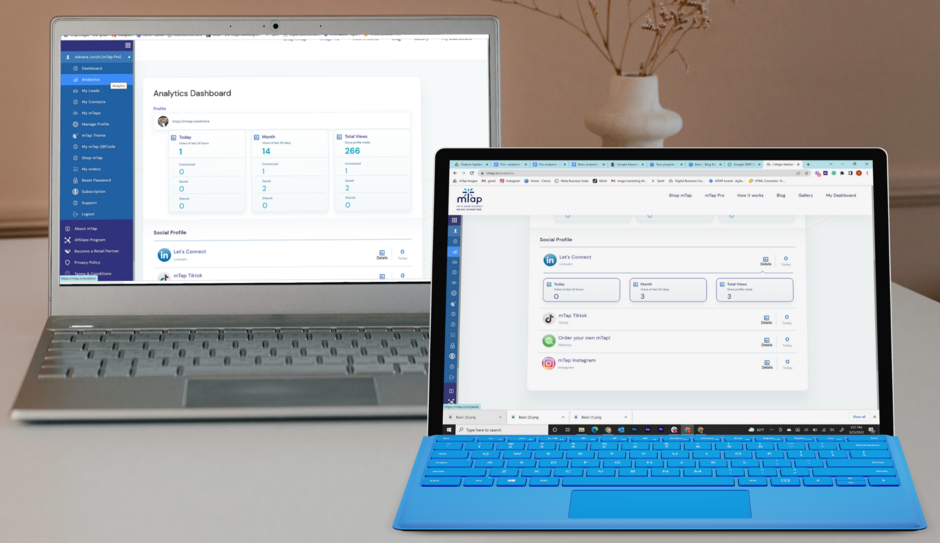 Do Business Cards Work?
You wouldn't throw money away. If you spend money, you expect to get something back. If you buy networking business cards and hand them out, you wish to get calls. How do you know what happened? 
Buying paper business cards is like throwing money away. If you've made an effort to connect with someone, do you trust a piece of paper to close the deal for you? When you fund marketing campaigns and sales teams, you rely on data to determine your progress. So why not give yourself a leg up and track what happens to your business cards for networking? 
It might seem too good to be true, but mTap offers a free digital business card with card analytics. Add every link you want to share as well as complete contact information.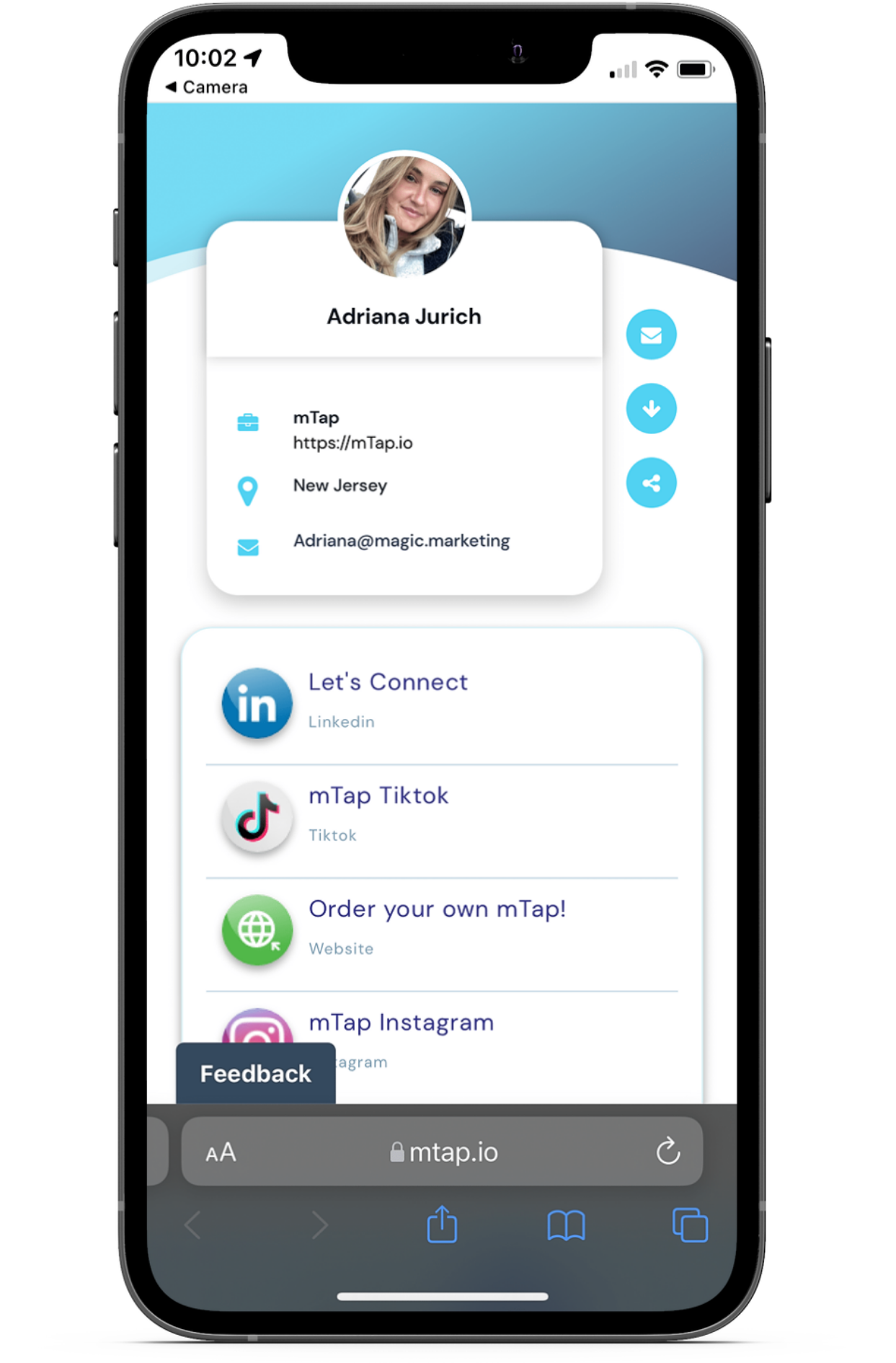 Keeping Track of Business Cards
Digital business cards contain a contact card as well as several links to social media, websites, and media you like to share. They are easier to share than paper business cards and people are less likely to lose them. 
More advanced digital business cards give you the power to track the card's analytics. mTap Pro lets track card clicks so you can optimize your digital business card to get the best results. 
Traditional paper business cards could never. 
mTap Pro Includes: 
Track Analytics History for the lifetime of the card

Analytics on what happens when people view your mTap Profile

Analytics on when link people are clicking

Fully Customizable Digital Business Card no app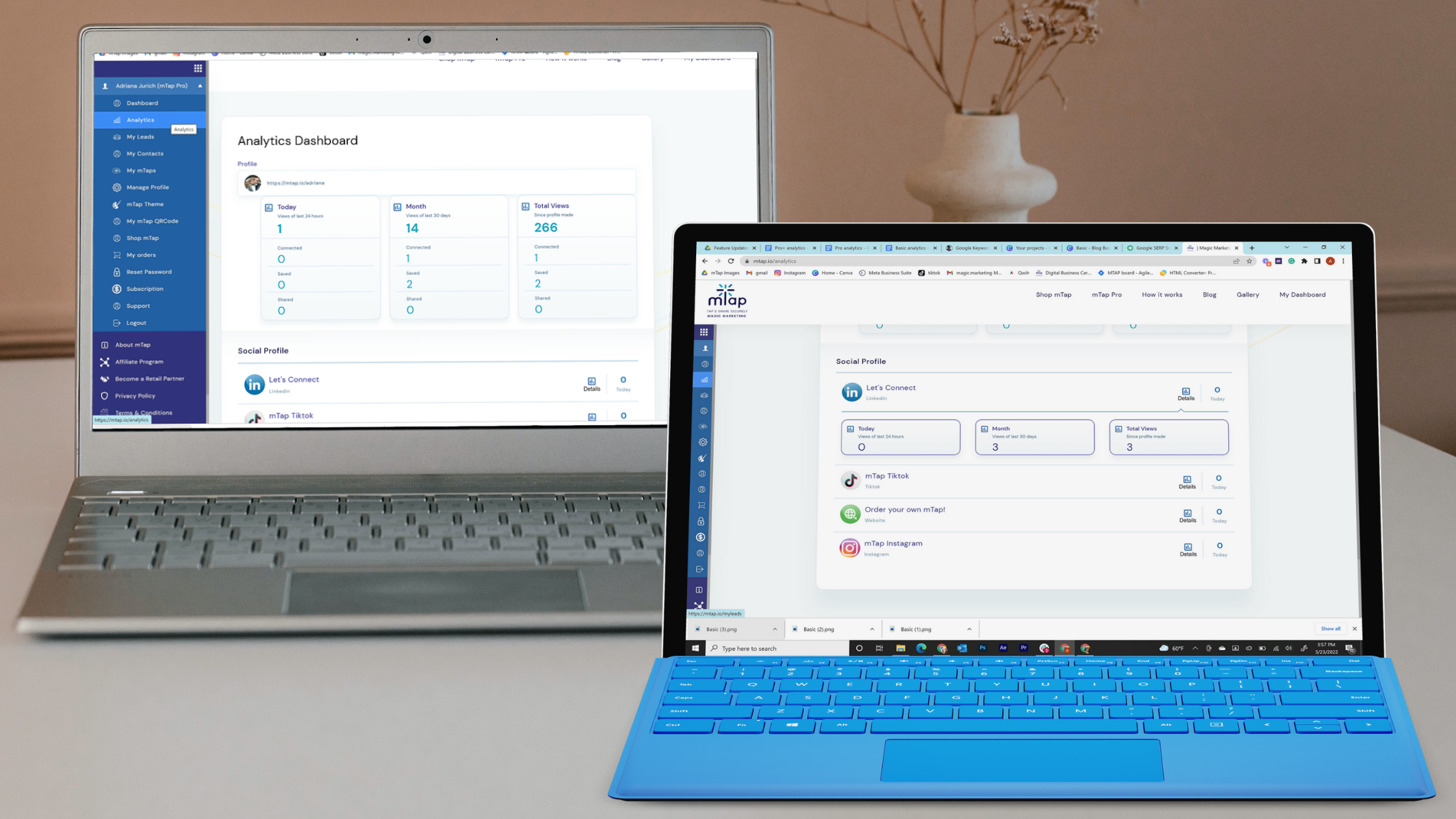 Explore mTap Subscription options here.