Expand your reach using QR Codes to share your links
mTap was created to streamline networking and save you money on building your leads list and clientele. Use mTap to create a free digital business card or digital card, to which you can add websites, social media, pdf files, media, and more.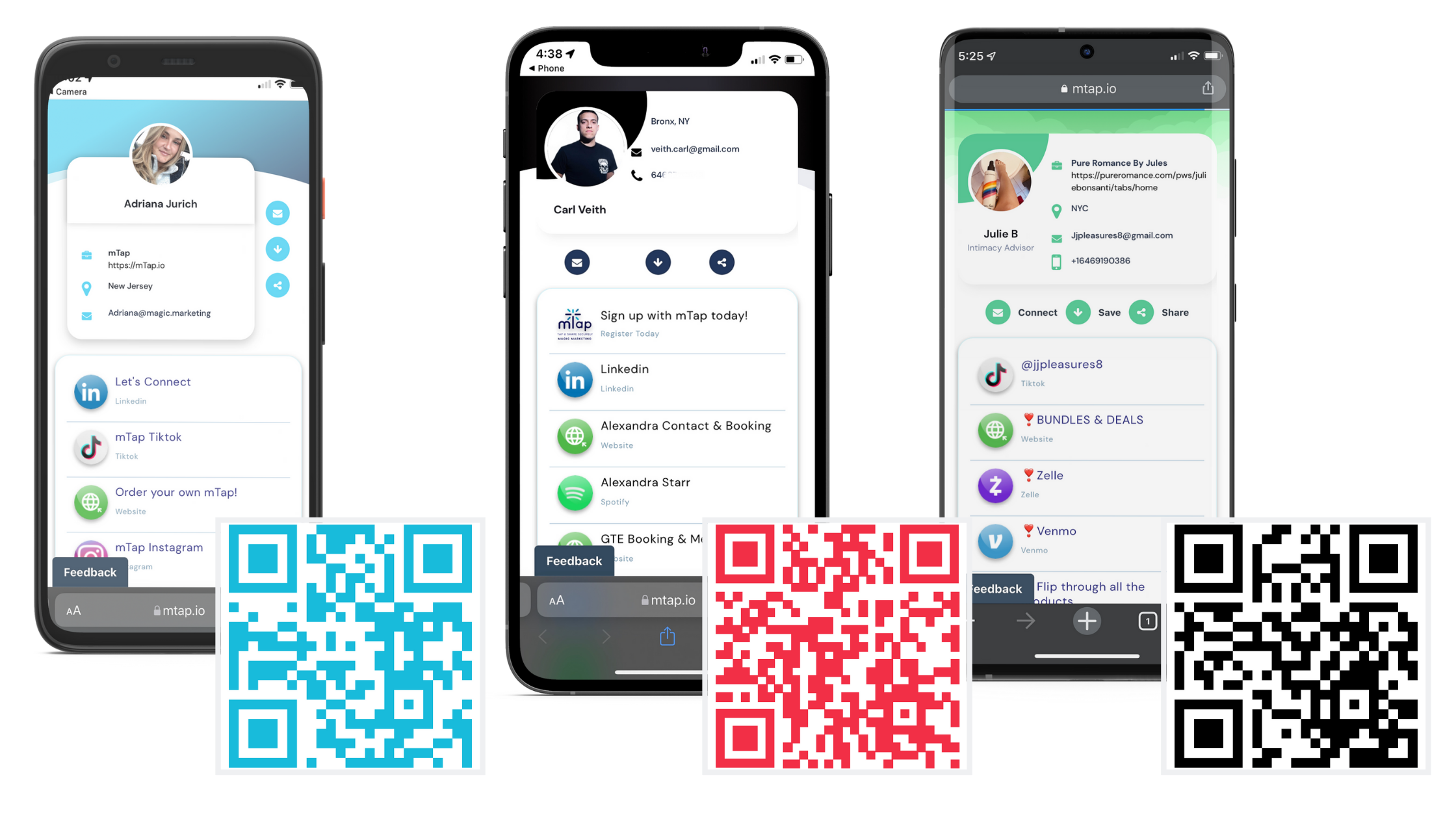 How do I create a QR code for my business card? 
After creating your mTap profile, go to the mTap QR code page, which you will find in the left sidebar. 
Choose from the red, black, or blue business card and click "Download QR Code."
You have a QR code business card attached to your mTap profile!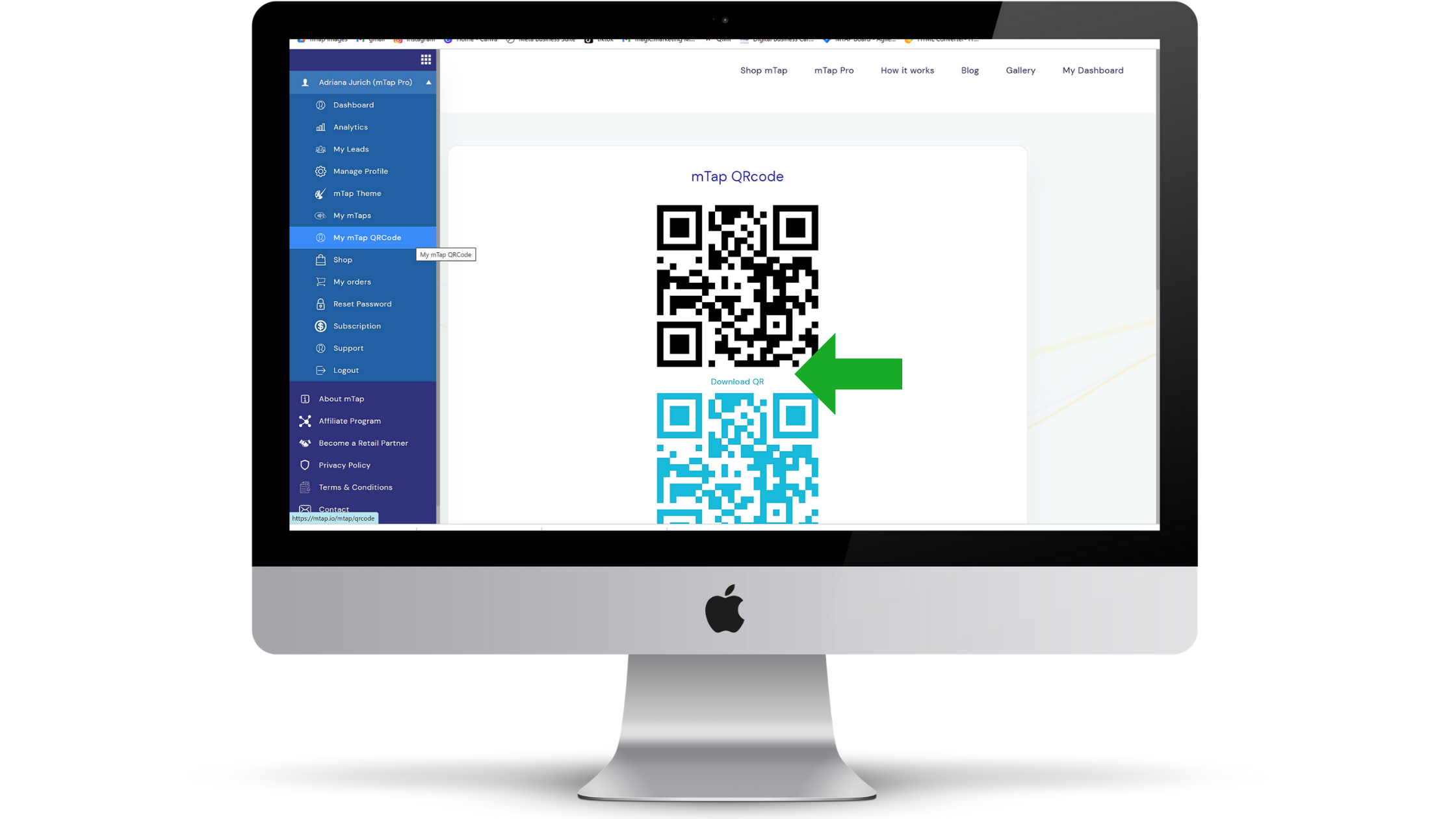 Can I get a QR Code on my business card?
mTap lets you customize a digital business card with a QR code included. Print the free QR code and place where you like. Shop our NFC business cards that have a QR code on the back. You can design a custom NFC business card with your name and logo.