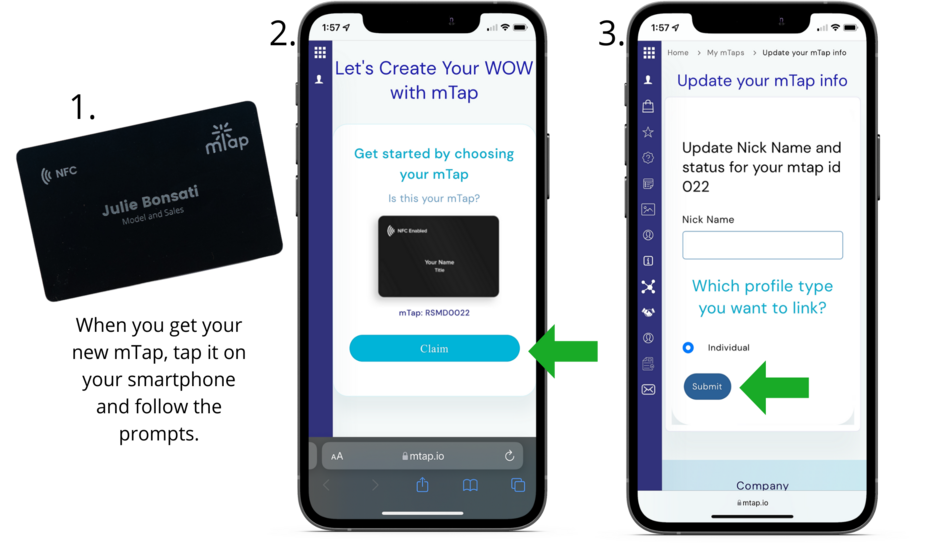 Programming NFC Tags with mTap
How to program NFC tags in three simple steps. 
When you receive your

new mTap

, tap it on your phone where the NFC reader is. 

When you click the link, you'll see a window with a photo of your mTap and a button to Claim. 

After you click to claim, you will be prompted to name your mTap and assign it to your profile. Hit Save when you're done.
Now, your mTap is linked to your profile! Test out your new mTap by taping your's or your friend's phone.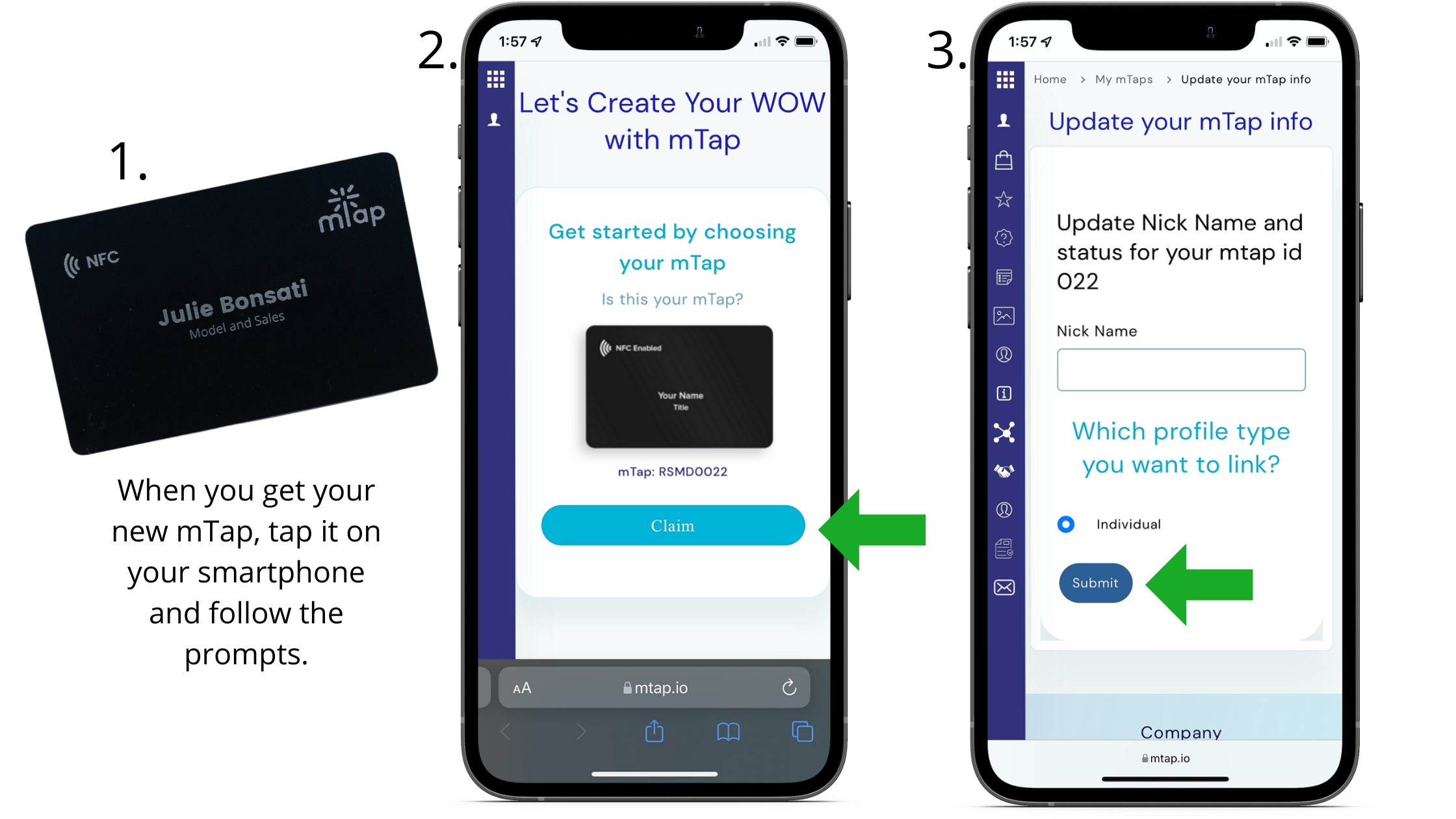 So you lost your mTap?
No need to worry. You can remove inactive or lost mTap cards, keyfobs, stickers, and magnets from your account. Manage your mTaps on the "my mTaps" page.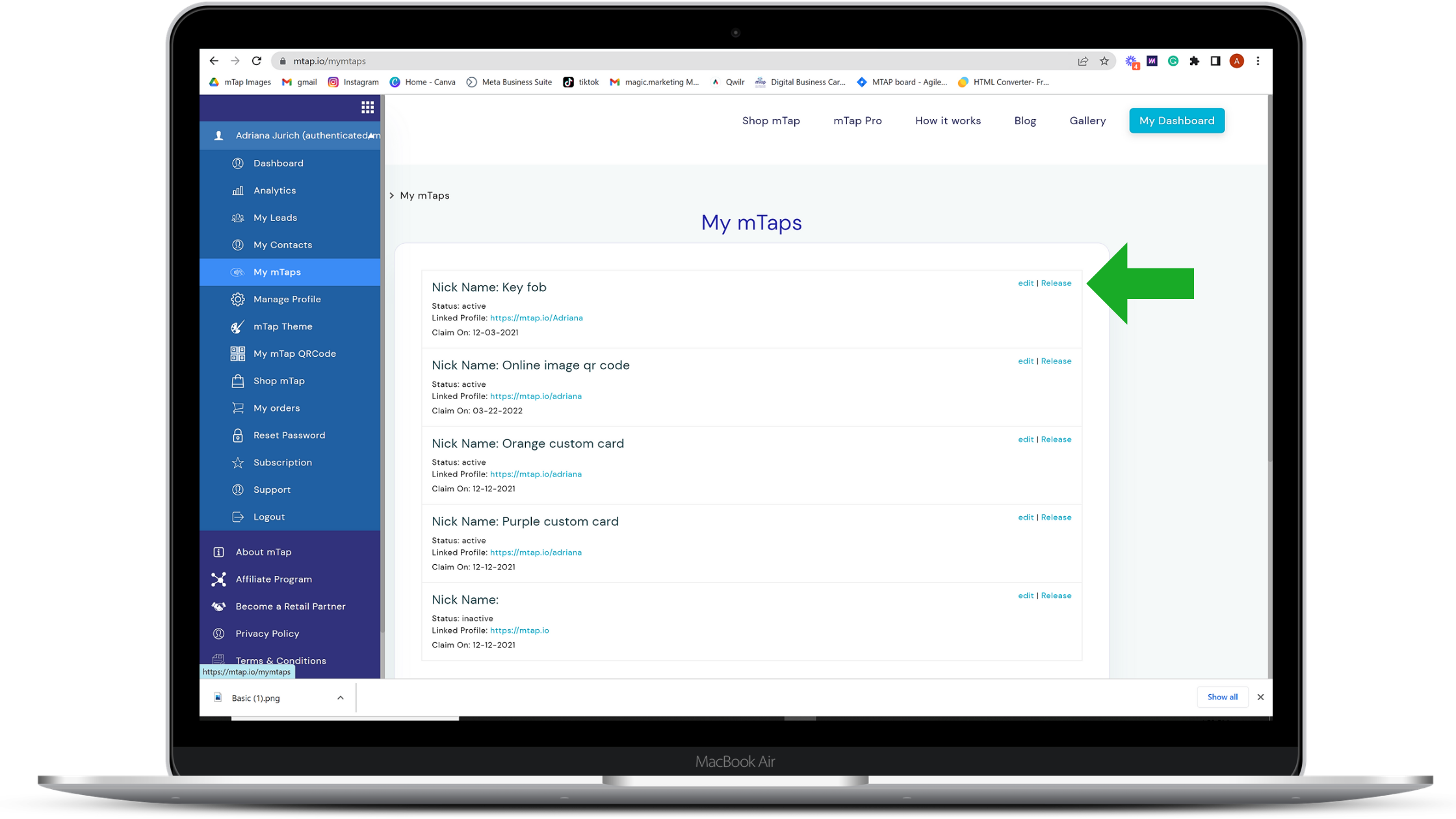 Click edit to change the name of your mTap or click remove to inactive that mTap device altogether. 

My mTap helps you manage all of your NFC devices linked to your digital business card. If you need any technical assistance, don't hesitate to contact us.