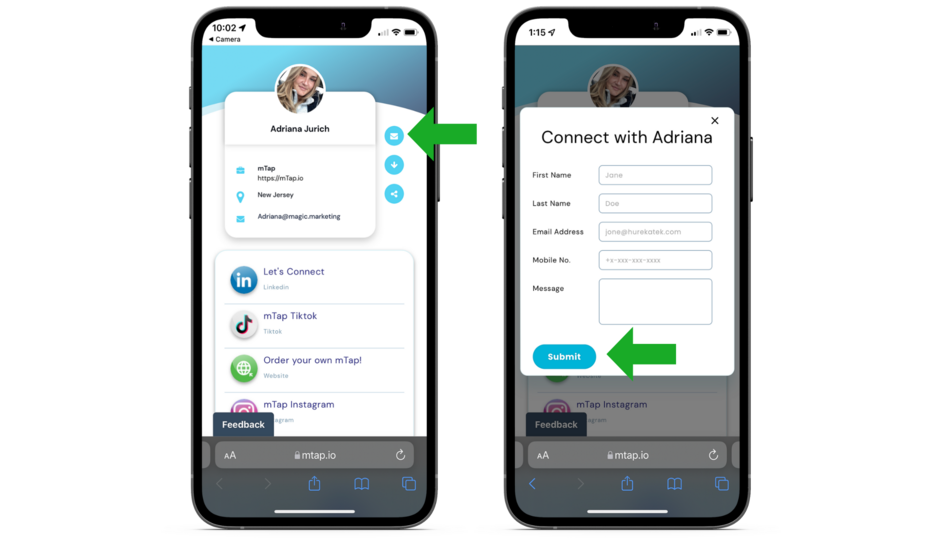 Do any of these sounds like you?
You forgot someone's name just after meeting them.

You lost a vendor's business card that same day you got it.

They told you they'd give you a call, and they never did.
People naturally make connections face to face. The steps taken from meeting in person to being connected online are often missed. How many leads have you lost? You might collect hundreds of business cards; how useful are they if they aren't organized?
The Key to Lead Generation is mTap. 
MTap lets you grow your leads list by quickly saving people's contacts to a single collective list. Here's How: 
The "My Leads" Page holds all of the contact information you have collected using your mTap Profile. Using mTap as a digital business card allows you to guarantee you never miss out on a critical connection again. 
Reference the "My Leads" when you want to follow up with people you met while networking. You can also download your leads list to use in email marketing campaigns.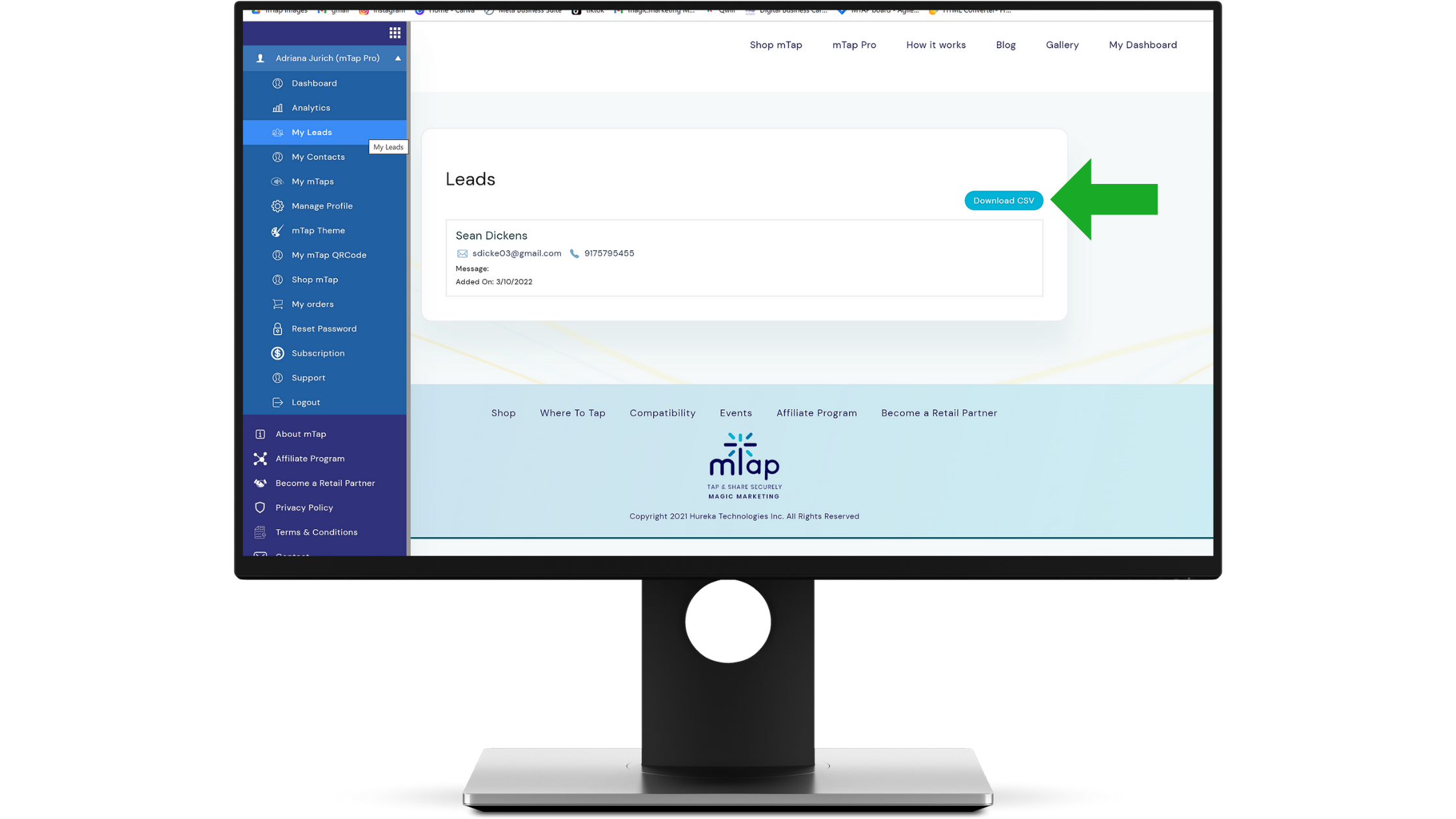 How to collect contact information using your mTap Profile
To put new leads into your leads list, click the "connect" button on your mTap profile and input the further contact's information. After clicking save, the connection will be in the "My Leads" list. 
The best way to collect new contacts using mTap is to give people your mTap and then have them fill out their information to connect with you on their phone. It doesn't matter if they have a mTap or not.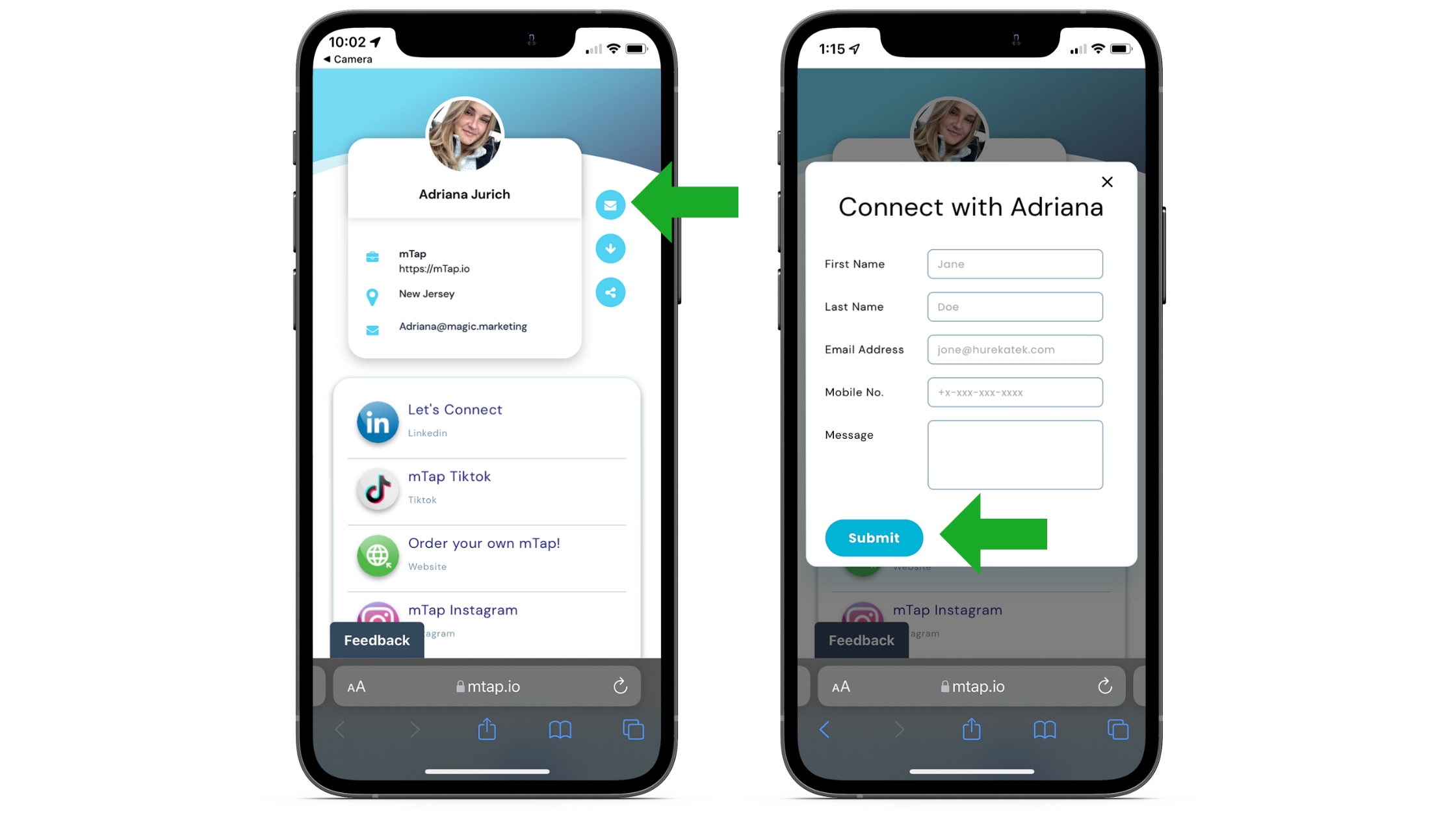 How to add a business card to contacts
Don't ruin the conversation by fumbling through each other's phones and spelling out names and numbers. mTap lets other people save your business card to their phone at the push button. 
The "Save" button located on your mTap profile (right next to the "connect" button) instantly fills out a contact card in a person's phone wish they can save to their contacts. 
That means no typing! No more wrong numbers.
Coming soon: Scan paper business cards and save digitally with mTap.