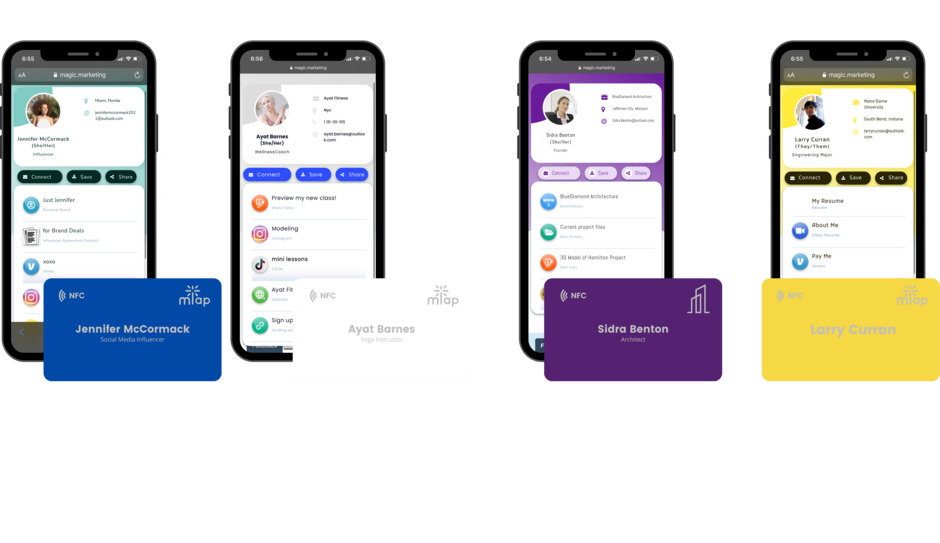 I have a physical business card, how do I make it digital? 
Physical business cards have always had their limits. Not only are they easy to lose, they never make it to your contacts book or email list because you have to remember to manually type each one in. Nobody has time for that. 
If you're looking to make lasting connections with people throw both in-person meetings and online conversations, you need a digital business card. mTap offers a free digital business card that lets you share your email, phone number, social media, media, and websites all in one go. Your contact card can instantly be saved on someone's phone, and other people can add their contact to your leads list. 
Click here to make your own free digital business card.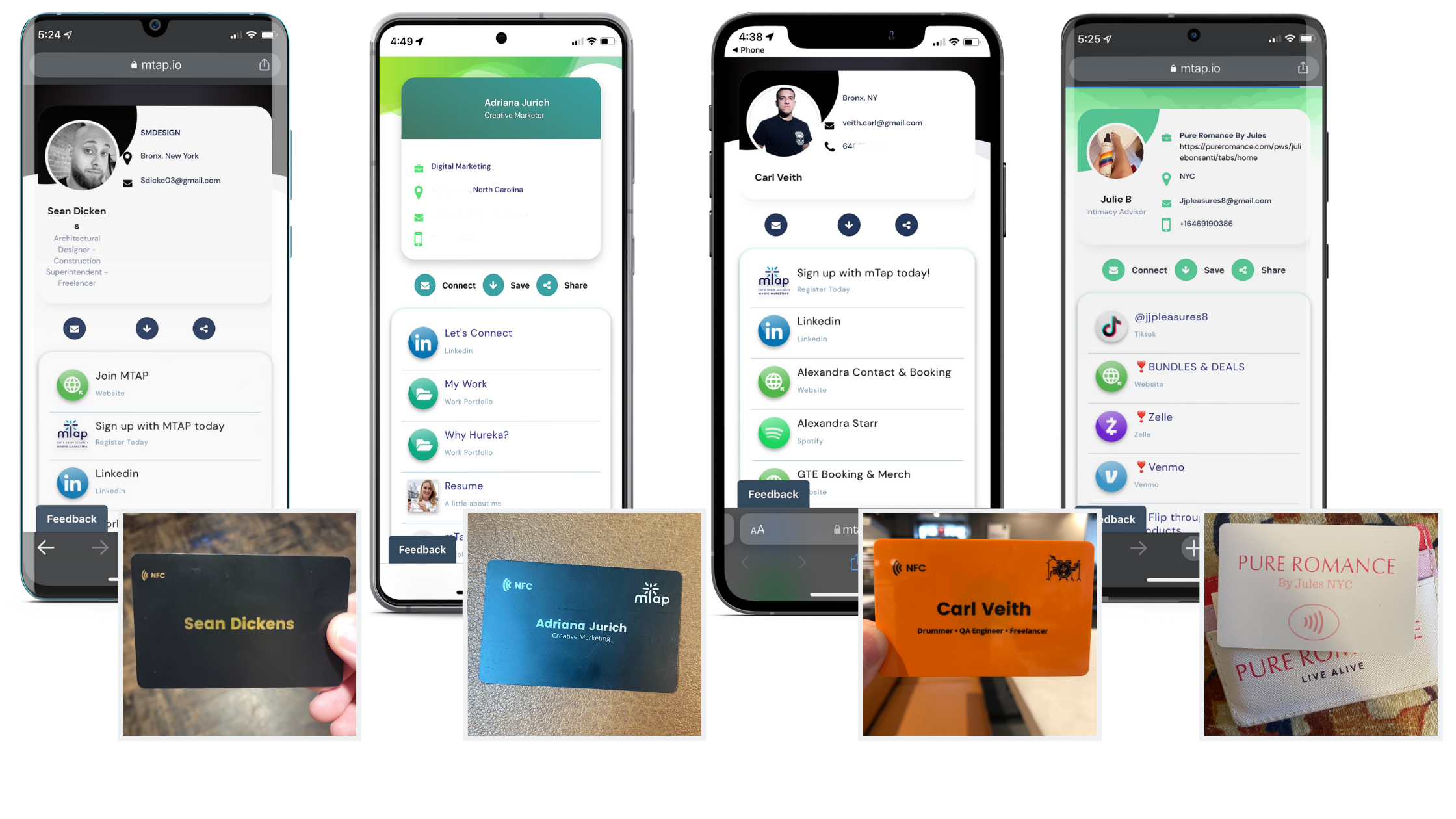 How to add a digital business card to the email
In a world of zoom meetings, slack channels, and endless emails, digital business cards are a must. People need more than your phone number and email; they want to see social proof in your reviews and photos of your work on your social media. Sharing your website, youtube videos, scheduling calendars, and pitch decks are all part of building professional relationships. 
So, instead of making an email signature with your name and number, why not just a link that shares everything in one go? If you use social media, put your mTap profile link in your bio to connect with people who come across you online. 
mTap lets you share your business card digitally.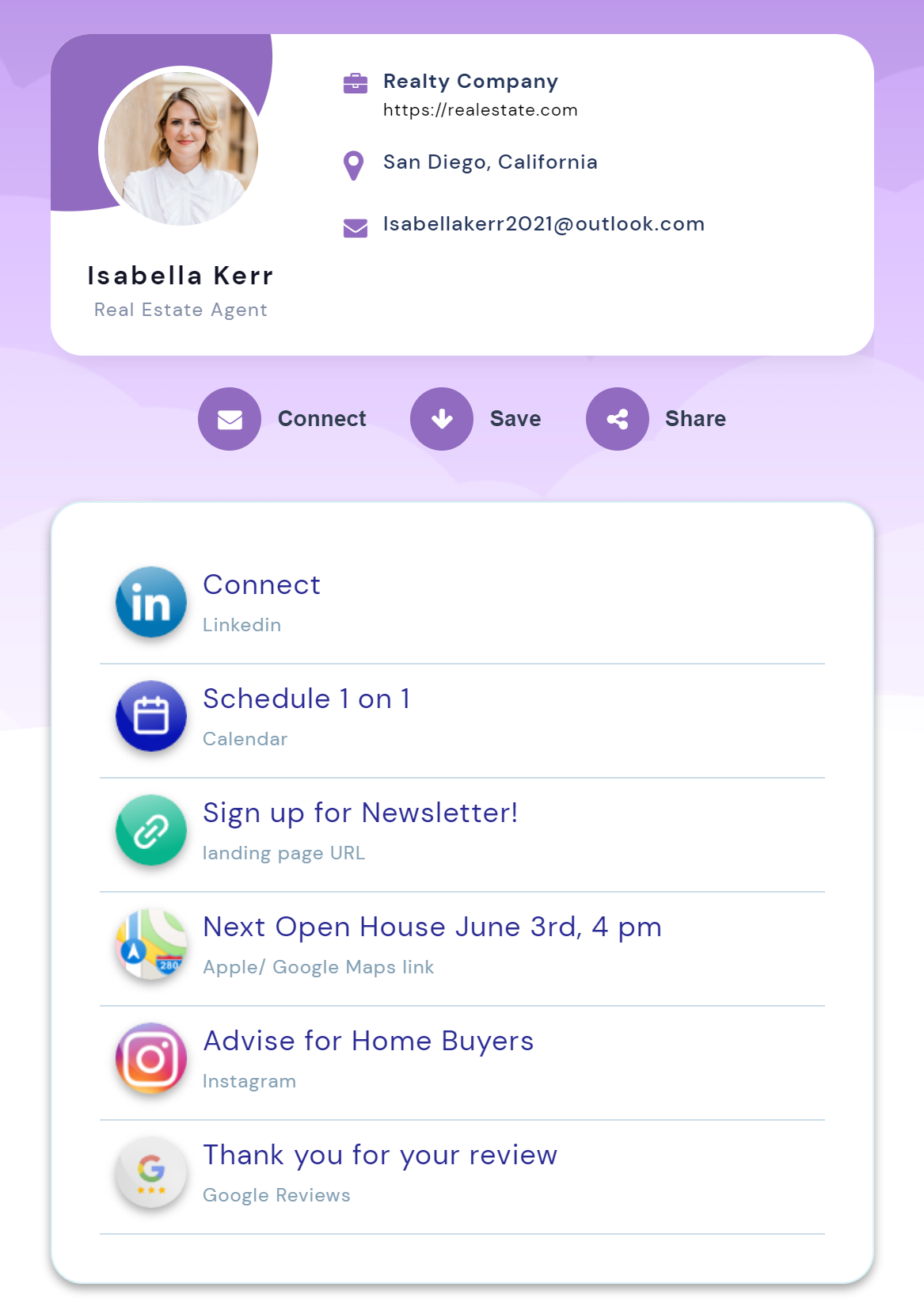 What's included for free in mTap
A comprehensive set of features:
Free Analytics Included!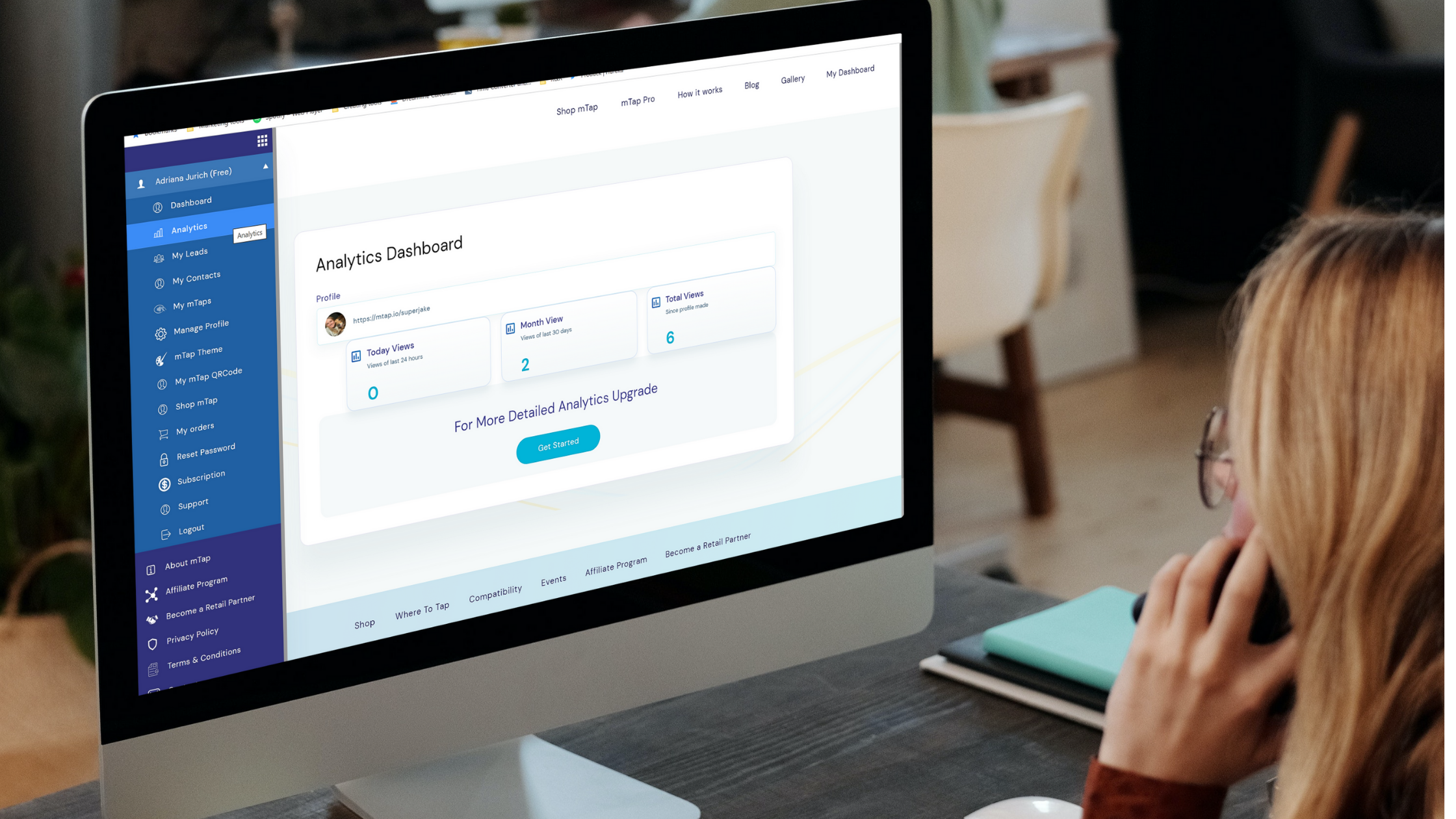 Your free mTap profile lets you know how many views your profile has had.
Now you can know how many views your Digital Business card is getting.
Know how many views your virtual business card has had:
Today

This Month

In Total
These kinds of analytics are very useful in keeping track of how many eyes your work and contact info are getting in front of. 
For more detailed analytics, explore mTap Pro and mTap Pro +. For technical support, contact us.