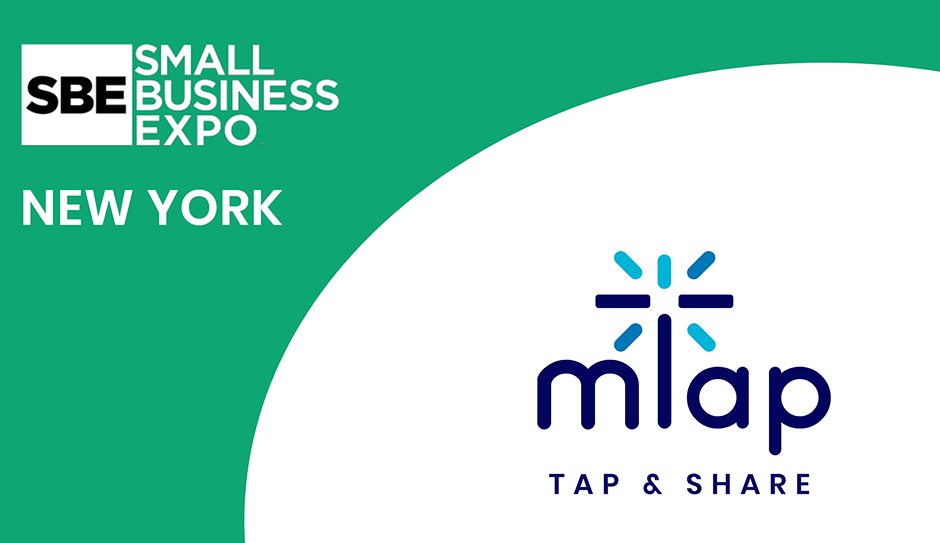 mTap Digital Business Cards will be on display at the New York City Small Business Expo, on June 24, 2022, at the New York Hilton Midtown beginning at 10:00 AM.
Small Business Expo attendees and fellow exhibitors are invited to visit booth 4205 and say hello to mTap Founder and CEO Roopak Gupta. 
"mTap enables exhibitors to make an amazing first impression on booth visitors," said Mr. Gupta. "It also empowers marketing managers and business owners to monitor the performance of their exhibit team with powerful analytics and data insights."
mTap: The Answer to Prospect Data Capture for Tradeshow Exhibitors
mTap is a Digital Business Card Platform designed to transform your tradeshow exhibit experience by optimizing prospect data capture, creating an amazing first impression, and positioning you to never lose another tradeshow prospect opportunity again.
How does mTap work to optimize prospect data capture at tradeshows? 
With a simple tap or touch on a smartphone, you can create powerful first impressions, instantly sharing your own digital profile with links to your most impactful information. 
Your prospect can save your contact information to their phone with a single touch as well as instantly connect with you to share their contact information. 
Without a single keystroke of business card data entry, you have both added yourself to your prospect's contact list and captured their contact information.
Now you can automate their follow-up activity through your CRM and deepen your prospect connections, sharing additional information on your mTap Digital Profile through email or SMS (make sure you get permission!)
You will also save money and reduce the environmental impact by never buying another paper business card. You can save even more with no need to print any collateral material because all of your information is accessible on your mTap profile.
Mobilizing Your Exhibit Team for the Tradeshow with mTap
As a Sales or Marketing Manager responsible for tradeshow results and return on investment, how can mTap help you manage your team of exhibitors at the tradeshow?
First. you will be able to monitor each and every team member's prospecting activity throughout the show. You will be able to see who is working the floor and who is smoking by the door.
Second, you will have access to every team member's connections. You will be able to stay on top of every lead and ensure no team member - or your company - ever loses a prospect again!
Third, you can ensure brand integrity for all team members and know what collateral is referenced with each and every prospect. No one will go "off-brand" while you control their mTap digital profile.
Fourth - and this is essential in our data-driven world - you will access real-time analytics to measure team member performance. No more guessing who is working it and who is not - let the data speak!
Finally, you can easily manage follow-up activity by integrating with your CRM and moving prospects through your established sales process.
Ready to learn more about how mTap optimizes prospect data collection for your next tradeshow or event?
Visit https://mtap.io or stop by booth 4205 at the New York City Small Business Expo, on June 24, 2022, at the New York Hilton Midtown.