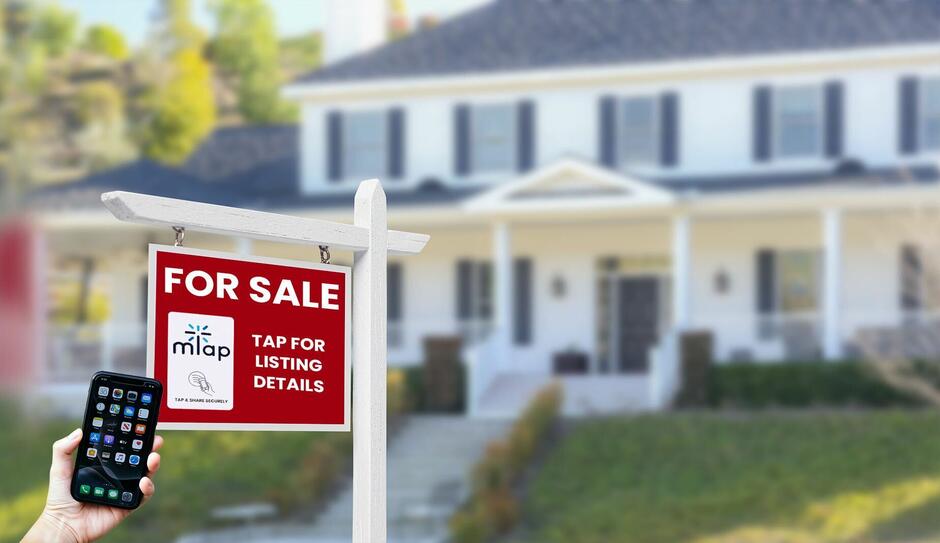 How To Market Yourself As A Real Estate Agent 
As a real estate agent, being up to date with the hottest trends in your local housing market is of the utmost importance along with being knowledgeable on local and state real estate laws. More importantly, a real estate agent must always be understanding of clients' needs.
Establishing qualified clients can be a lengthy process, but it all starts with a single call. 
Unfortunately, traditional business cards tend to fail when it comes to creating an immediate connection and guaranteed first phone call — most paper cards end up lost, forgotten, or in the trash. In fact, every year 2 million trees are cut down to produce traditional paper business cards. 
However, contactless tech is allowing us to re-invent the way we connect with one another. NFC (near-field communication) devices are up and coming on the tech market. They work with the sensors already installed in most smartphones to transfer information digitally with a simple point of contact. 
With mTap's NFC-enabled digital business cards, you can guarantee your potential new clients have your number, website URL, social media handles, and everything else they need to stay connected and say YES with a single TAP.
How mTap Works FOR YOU
When you create your mTap Profile, you can link all of your important contact information to one mTap device, which can be presented to your client's smartphones. 
Once your client taps their Android or iPhone to your mTap device, they will automatically gain access to your contact card and your available links. Show off your hottest properties to potential buyers by instantly sharing all of your socials at any time. Or, stay at the top of your game by generating raving online reviews from your most satisfied buyers. Getting online reviews in real-time is easier than ever when you use mTap to instantly send your clients to a review site such as Google Reviews. 
The mTap Difference 
Compared to other digital business cards out on the market right now, mTap allows you to tap & share securely to most smartphones. You can encode your contact information and personalized links in the form of custom business cards, key fobs, stickers, and even magnets! All of these mTap devices include the same NFC technology that will make the process of networking and client retention seamless. Not only will your clients be thrilled to not get handed a flimsy paper card, they will be shocked at how easy your information is transferred right into their own devices, putting your phone number and email, portfolio, review forms, online payment methods, and social accounts right at their fingertips! 
Transform the Home Buying Process
Traditionally, there is a lot of paperwork that occurs throughout the process of buying a home, and it's a real estate agent's job to guide you through all of the necessary contracts, agreements, and other documents. What if you could streamline these online contracts to your clients via a series of labeled, customized links? The entire buying process will automatically become more accessible and efficient with the help of your mTap business card.
Expand Your Network
In addition to researching the market and networking with other real estate professionals, real estate agents are constantly hustling to maintain and grow their client base. This requires communication through email updates, phone calls, and social media posts, but nothing is quite as streamlined as an in-person digitized connection. Using mTap guarantees that your number is saved so that you can be certain you will get that phone call, social media following, or email discussing interest. 
Let's Get Personal
As we've previously established, customer experience is key when it comes to finding success as a real estate agent. What better way to show your potential clients that you are passionate about what you do and have established a credible brand for yourself than a personalized digital profile? Your mTap Profile displays all of your links in an organized, cohesive manner (you can even add your own labels!), and allows for color customization for your background and profile picture. Everything is customizable, from what links you can add, to an added photo or logo. The power to accurately brand your digital card is unique to mTap cards, and there are more personalization options yet to come with mTap Pro subscriptions!
Attract More Leads & Build Your Brand Today!
When you connect via mTap with dedicated, highly interested clients, you can easily follow up and rest assured knowing they have added your contact information to their contacts so you are quite literally unforgettable.
In addition to guaranteed networking benefits, mTap digital business cards, key fobs, and other devices are pocket-friendly and reduce environmental waste, making them both convenient and ethical. 
Your mTap personalized links allow you to show your clients why you should be the real estate agent of choice — and showcasing this technology will certainly make you stand out from the crowd.

Purchase your mTap today to link everything from your website to your Instagram to your calendar and listings — and let the results speak for themselves!