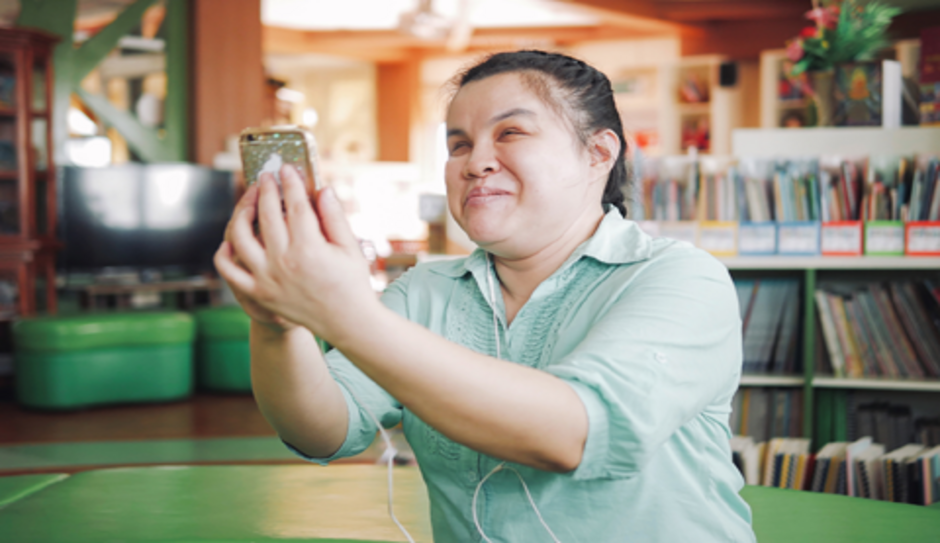 Who You Are
You could be anyone at any point in their life. Whether you share your disability publicly or keep it private, you are first and foremost a complex, engaging, and capable individual.
The Struggle
Accessibility affects everyone. Many times things are designed poorly without accessibility in mind. You have to adjust and arrange accommodations to do what might be simple tasks for someone else. You value the tools that help make your life easier. 
What We Recommend
We want to recommend an additional tool that you could seamlessly incorporate into your life: mTap designs NFC capable business cards, keychains, and stickers. A " magic link " will pop up when you tap your phone on one of these devices, a "magic link" will pop up. Magic link is an entirely customizable landing page. You can add a profile picture, contact information, and several links. Here are some examples of how mTap can simplify specific tasks.
When sharing contact information, you have to make sure the other person types in your number correctly. You spell out your email. You hope they save everything correctly. Traditionally exchanging contact information can be a tedious task. But when you share your contact information using mTap, all you have to do is tap your mTap device to the phone of the person you are communicating with.
Electronic payment apps like Zelle and Cashapp can be linked to your mTap, so you don't have to worry about someone misspelling it and sending money to the wrong person when you want to share your username.
If you use your phone to navigate for you when you travel, you can put your most frequented addresses or maybe that address you keep forgetting on your mTap and with a tap, have google or apple maps pulled up ready to get you where you're going.
Are you tired of constantly navigating through your phone? Any link you pull up regularly can be brought up on your phone instantly with just a tap. Your favorite podcast? Your favorite restaurant digital menu? The playlist for your YouTube course? Just paste in the link when you customize your magic link and never search for it manually again.
MTap simplifies the experience of using your phone to do everyday tasks. Whether you are sharing information or accessing it, you can do it all quickly and securely with just a tap.