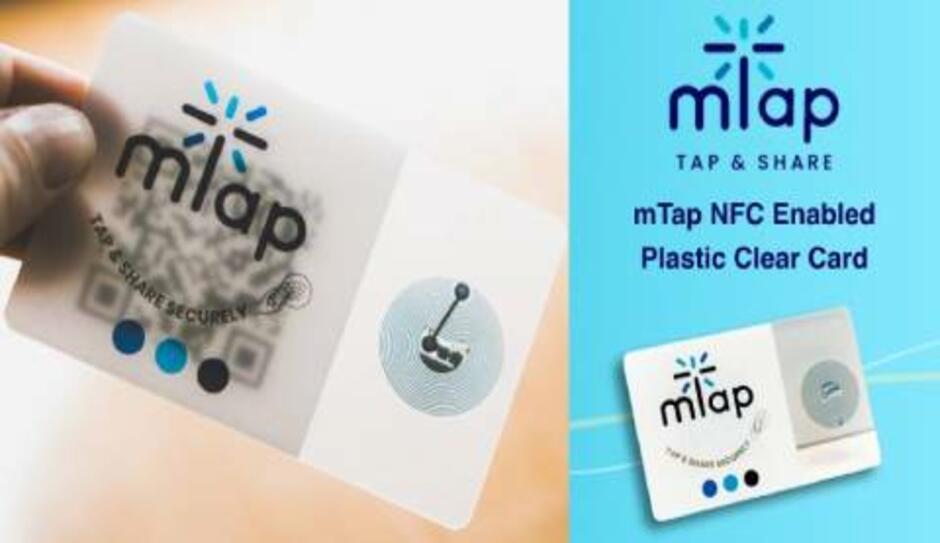 In a world that is becoming increasingly digital, people seek high-quality experiences in 2022.
Numerous trend reports indicate that the digital "convenience" options that emerged on the market as temporary solutions to pandemic-era problems are likely to endure and thrive over time.
At the same time that contactless payment solutions like mobile payment apps and virtual credit cards are in high demand, there has been a significant push to transition to digital business cards and NFCs (near-field communication cards) 
Modern customers find digital business cards appealing because they take advantage of connectivity by linking to various websites and social media accounts, adopt a creative networking strategy, allow for consumer customization, and support sustainability initiatives.
A Revolution in Networking
Given the current pandemic landscape, entrepreneurs, small-business owners, and micro-influencers must prioritize contactless/touchless networking. NFCs offer a "tap and go" experience in contrast to the physical exchange of paper cards.
In 2021, 76% of global consumers took health and safety precautions when leaving their homes and entering public places.
Digital business cards can bridge the distance between two people, and significant relationships can be created through a single, seamless digital exchange.
Networking with NFCs makes it possible for your new connections to integrate you into their workflow with remarkable ease because all your personal and professional information is centralized and secure in one place.
Digital business cards let you keep all of this information — and more! With a single tap, rather than just exchanging LinkedIn IDs, emails, and phone numbers, you can deeply connect with prospects, customers, and colleagues.
The Impact of Social Media 
Social media usage has reached 4.55 billion users by October 2021, with average daily usage of 2.5 hours on social networks and messaging. 
The most popular social media networks are undoubtedly an incredibly effective tool for any company or creative project looking to boost client awareness, brand recognition, and consumer engagement.
Modern networking and general connectivity in today's digital world depend on social media, an ever-present force that is continually evolving.
You may quickly link your social network accounts by using NFC. Unlike paper business cards, you may link to your resources in one place, such as your personal or business website, portfolio, blog, social media accounts, YouTube promotional videos, and LinkedIn page.
You don't have to pick the most significant pieces of information to place on a 3.5 x 2in paper card because you can retain a lot of stuff in one virtual area!
Linking your social media accounts to your digital card will ensure a better degree of consumer engagement following your in-person conversation.
Let's Get Personal
We all want a unique and personalized experience in 2022 while dealing with the digital products we use daily. According to recent research, 80% of customers are more likely to buy a good or service from a company that offers customized experiences.
Customers have more freedom to establish their brands by using the company's wide range of creative alternatives to personalize their virtual business cards on their own. By allowing you to select your card's color scheme and typefaces and perhaps even include a brand-specific logo, you can fulfill this demand for customization and create a digital version of yourself.
In addition to this independence, the customer is always free to change their personal or company information, and any changes will take effect immediately before the subsequent scan. Even little adjustments can be made quickly, like fixing typos or changing the headline. By doing this, you avoid the hassle and inconvenience of reprinting as well as the time and money you would have spent on paper business cards.
The ability to construct multiple profiles with distinct relevant connections allows users to establish a "social" card for prospective romantic interests and new acquaintances and a "business/client" card for networking and showcasing their company or personal brand.
Another advantage of digital business cards is that you get well-versed in contact management. Some apps include an optical character reader [OCR] that can be used to scan a business card.
The scanner, which includes a unique business card scanner, converts the contact information into digital text. The app either saves or syncs the information with your CRM program as well as the contact information on your iOS or Android phone.
Sustainability First 
Since many prioritize sustainability when making purchases, it is no longer just a fleeting trend. Currently, 77 percent of consumers say that businesses' sustainability measures influence their choice of products.
7.2 million trees are harvested annually to make business cards. Paper products have been highly inefficient over time and have grown increasingly obsolete.
As a result, several companies no longer use paper business cards, considering them unusable in the modern corporate world. In fact, the Malaysian IT company CodeZero found that nearly 90% of paper cards are thrown away a week after delivery, which has a detrimental effect on business.
One of the many advantages for customers of digital business cards is their environmental friendliness and cost-effectiveness. Global consumers voluntarily lowered their carbon emissions by 35% in 2021. This effort can rise much higher with the help of companies that make technologies and other products that reduce waste over time and support sustainability initiatives.
If you are ready to join the digital business card revolution, check out the power of mTap today.