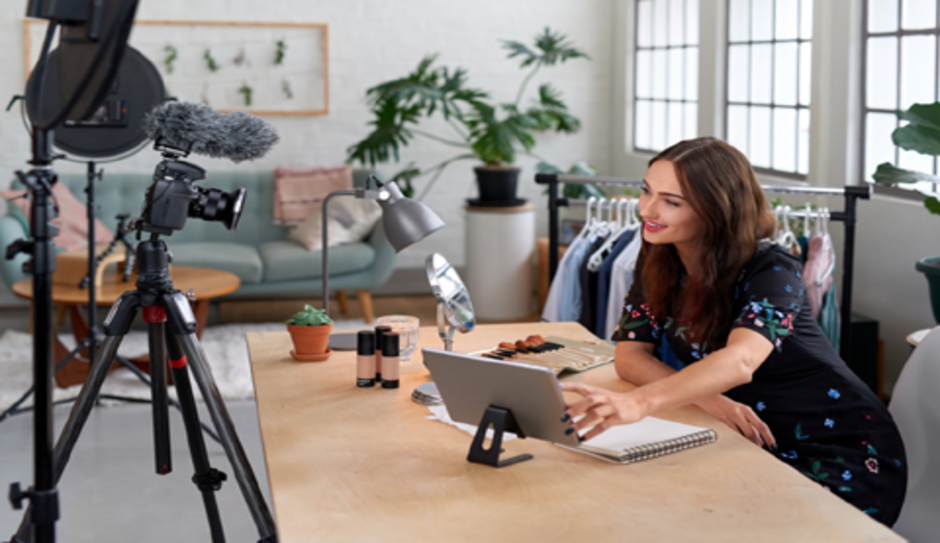 Who You Are
You are personable, dedicated, and consistent. Your creativity is your bread and butter. People respond to what you have to say. As a content creator you are an actor, an editor, a manager, and a cameraman. What might have started as a hobby is now your full time passion. You are an expert at getting people's attention and getting engagement. 
The Struggle
As a social media influencer, your goal is to grow your audience and maintain your engagement rates. It can be a struggle when you are in a sea of influencers, and there is always someone with a bigger following. Your friends tell you to post more frequently or switch up your story angle, but this only works for so long. You're sick of getting the same tips over and over again because nothing seems to make the impact you are hoping for.  
What We Recommend
You have already built your audience and brand from the ground up. Now, people want to connect with you, and we recommend you put tools in place to make that connection.
Share contact information electronically with both brands and fans. When you share a contact card, you can guarantee your information will not be lost or mistyped.
Be ready to share your social media profiles at any time. You never know who you might come across in everyday life. Instead of telling people your username when they ask, digitally send the link to your profile to ensure people find your page.
Be prepared to accept payments digitally. At the core, you are running a business. While Venmo, cash app, and PayPal may be enough when just starting, you will eventually need to accept credit and debit cards as well.
Develop exclusive content for your best fans. Exclusive content means the viewer is paying to consume your content. Onlyfans and Patreon are well-accepted platforms to begin to sell you exclusive content. To build your subscriptions on these platforms, stay consistent with promoting it on social media and in person.
The secret to having forever fans engage with you on social media is nurturing them in person. Whether followers meet you at meet-and-greets or they spot you on the street, be ready to give them a token of your appreciation. The most cost-effective way to appreciate your followers is to share exclusive digital content like a private video message or private link to a chatroom with your most committed followers.
Growing your following is just the start of building your brand as an influencer. Maintain your success by being just as effective with engaging with people in person as on social media. Of all the influencer marketing tools you could choose