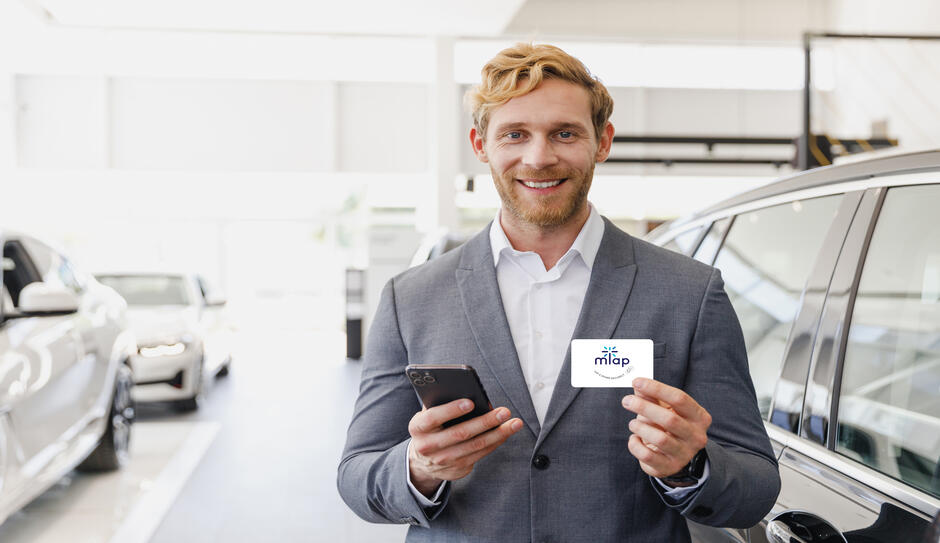 In the year 2022, consumers are looking for high-quality experiences in an increasingly digitized world. 
Many trend reports show that the digital "convenience" options that emerged in the market as temporary solutions to pandemic-era problems are likely to remain and flourish in the long run. 
Just as contactless payment options such as mobile payment apps and virtual credit cards are in high demand, there has been a massive push to move to digital business cards & NFCs (near-field communication cards). 
Digital business cards are appealing to the modern day consumer in that they utilize the power of connectivity through linking to different sites and social media handles, embrace a novel form of networking, allow for consumer personalization, and aid in sustainability efforts. 
A New Era of Networking 
Given the current pandemic landscape, contactless/touchless networking is a priority for everyone from entrepreneurs to small-business owners to micro influencers. As opposed to the physical exchange of paper cards, NFCs allow for a simple "tap and go" experience. 
In 2021, 76% of global consumers took health and safety measures when leaving home and entering a public space. 
With virtual business cards, the gap between two individuals can be bridged and impactful connections can be created in one seamless digital exchange. 
With your personal and business information centralized and secured in one space, networking with NFCs allows for your new contacts to integrate you into their workflow with unprecedented ease. 
Rather than simply swapping LinkedIn usernames, emails, or phone numbers, digital business cards enable you to store all this information — and more! — in just one tap. 
The Power of Social 
As of October 2021, 4.55 billion people are active on social media, and the average person spends 2.5 hours on social networks/messaging daily. There's no denying that the leading social media platforms serve as an extremely powerful tool for any business or creative venture to gain customer awareness and boost recognition and consumer engagement. 
An ever present force that has yet to reach its peak, social media is essential for modern-day networking and general connectivity in today's digital world. 
With the use of NFC's, you can connect your social media links with ease. Unlike business cards, you can link all your media in one place — including your company website or personal portfolio/blog, social media handles, Youtube promotional videos, and your personal LinkedIn page. 
You are able to store a large amount of info in one virtual space, so you do not need to pick and choose the most vital pieces of information to store on a 3.5 x 2in paper card!
Linking your socials to your digital card will guarantee a higher consumer engagement rate following your real-life interaction.
Let's Get Personal
In 2022, we are all craving a customized and personal experience when we are engaging with our technology products that we use daily. According to recent reports,  80% of customers are more likely to purchase a product or service from a brand who provides us with personalized experiences.
By giving the user autonomy to personalize their virtual business cards, there is more of an ability to create your own brand utilizing the company's variety of creative options.
This need for customization can be satisfied by the ability to pick out color schemes and typefaces on your card, and potentially add a personal logo for your brand. With this ability, users can mold and craft a digital representation of themselves. 
In addition to this freedom, the customer is also able to easily update their business and/or personal information at any time, and it will be automatically updated for when the next scan occurs. Even small edits, such as correcting typos or a subtle title change, can be completed in mere seconds. This saves you the stress and the headache of going through the re-printing process, as well as the money you would have otherwise spent with paper business cards.
Individuals can even create different versions of their profile, each containing different relevant links, setting up both a "social" card for new friends and potential partners and a " business/client" card for networking and advertising their business or personal brand. 
Sustainability 1st 
No longer simply a trend, sustainability is top of mind for many individuals when making purchase choices. According to research, as of today, 77% of consumers claim that brands' sustainability practices play a role in their purchasing decisions.
Every year, 7.2 million trees are being cut down for business cards. In part thanks to the COVID-19 pandemic, paper goods have become increasingly obsolete, and have long proven to be very wasteful in the long run. 
For this reason, many businesses have turned against the paper business card, regarding it as superfluous in the business world. In fact, Malaysian tech company CodeZero found that approximately 90% of paper cards are thrown out within a week of being distributed, creating more waste than they do positive impact on business.  
One of the many benefits consumers see with digital business cards is not only their cost-effective quality, but the positive impact going digital has on the environment. 
In the year 2021, 35% of global consumers actively reduced their carbon emissions, and this effort can grow even greater with the help of companies producing tech and other goods that reduce waste long-term and aid in sustainability efforts.