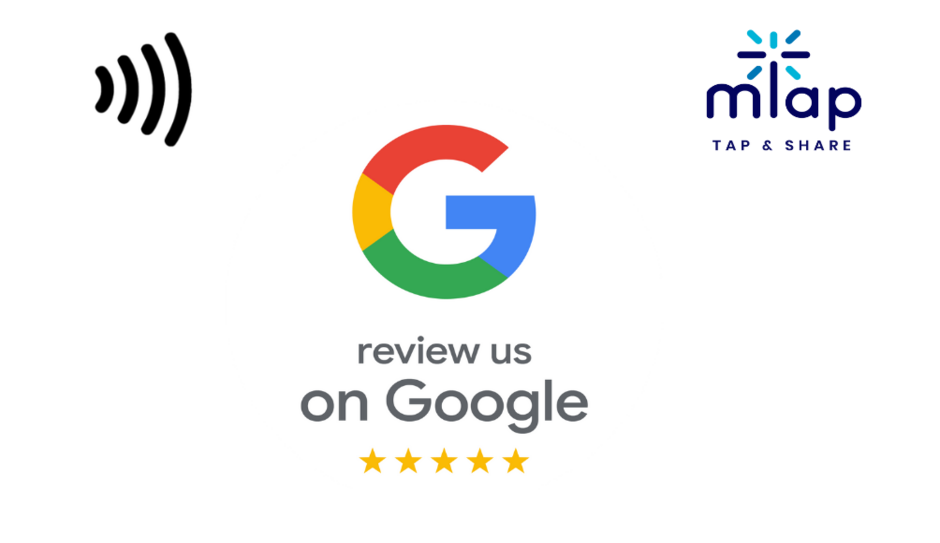 In the digital era, online reviews have become a cornerstone of consumer decision-making, with Google Reviews standing out as a trusted source of information for prospective customers. 
Tapping into the power of Google Reviews has become crucial for businesses, as it directly influences their online reputation, visibility and customer trust. 
The Importance of Google Reviews to Businesses
Customer reviews have emerged as a critical factor in shaping consumer perception and influencing purchase decisions. 
According to a survey conducted by BrightLocal, a staggering 93% of consumers read online reviews before making a purchase, and an impressive 91% of consumers trust online reviews as much as personal recommendations. 
These statistics unequivocally highlight the profound impact that Google Reviews can have on a business's success. To further underscore the value of customer reviews, let us explore compelling statistical evidence:
Increased Trust and Credibility
Findings from a survey by Zendesk reveal that positive online reviews influenced the buying decisions of 90% of participants, while 86% stated that negative reviews deterred them from making a purchase. This data underscores the significant role that reviews play in establishing trust and credibility for businesses.
Higher Conversion Rates
A study conducted by Spiegel Research Center revealed that displaying reviews can increase conversion rates by up to an astonishing 270%. Positive reviews act as social proof, bolstering a business's credibility and encouraging potential customers to convert.
Enhanced Local SEO
Google Reviews play a pivotal role in local search rankings. Moz's Local Search Ranking Factors report suggests that online reviews contribute to approximately 15.44% of how Google ranks local businesses. This demonstrates the direct impact of Google Reviews on a business's visibility in local search results.
Consumer Behavior and Trust
BrightLocal's research also discovered that consumers typically read an average of 10 online reviews before feeling confident enough to trust a business. Furthermore, businesses with a star rating between 4.0 and 4.9 tend to receive the most attention from consumers. These findings highlight the influence of customer reviews on consumer behavior and the importance of maintaining a positive review profile.
How to Get Google Reviews from Customers:
Now that we have established the significance of Google Reviews, let us delve into effective strategies to obtain reviews from satisfied customers:
Create a Seamless Review Process
Simplifying the review process for customers is key. Provide direct links to your Google My Business page, and include a clear call-to-action in your post-purchase communications, emails, or receipts. The easier it is for customers to leave reviews, the higher the likelihood of receiving valuable feedback.
Offer Incentives
While maintaining ethical practices, consider offering small incentives to encourage customers to leave reviews. These incentives could include discounts, exclusive content, or entry into a contest. However, it is essential to maintain transparency and avoid any practices that compromise the authenticity of reviews.
Personalize Your Requests
Reaching out to customers individually can yield higher response rates. Express gratitude for their support, and kindly request their feedback. Personalized requests make customers feel valued and more inclined to share their experiences.
Leverage Social Media
Utilize the power of social media platforms to promote your Google Reviews. Engage with your audience, encourage them to share their experiences, and highlight positive reviews. This not only amplifies the reach of your customer testimonials but also strengthens your brand's reputation and credibility.
Importance of Capturing Reviews at the Point of Sale/Service:
The timing of review capture is crucial. Acquiring feedback from customers at the point of sale or service offers several advantages:
Freshness and Accuracy
Capturing reviews immediately after a transaction or service ensures that the feedback accurately reflects the customer's experience. Reviews captured at a later time may lack the same level of accuracy or may be influenced by other factors.
Increased Response Rates
Customers are more likely to leave a review when their experience is still fresh in their minds. By capturing reviews at the point of sale or service, you enhance the likelihood of receiving valuable feedback that can contribute to improving your business operations.
Opportunity for Service Recovery
In the unfortunate event of a negative experience, capturing reviews at the point of sale allows businesses to promptly address issues, resolve concerns, and turn dissatisfied customers into brand advocates. Timely service recovery demonstrates a commitment to customer satisfaction and can help restore trust.
Leveraging Reviews in Your Business:
Once you have acquired a collection of valuable Google Reviews, it is essential to leverage them effectively to maximize their impact.
Showcase Reviews on Your Website
Display positive reviews prominently on your website. Testimonials from satisfied customers act as powerful endorsements and can significantly influence potential customers' decision-making process.
Respond to Reviews
Engage with your customers by responding to their reviews, whether positive or negative. Timely and thoughtful responses demonstrate your commitment to customer satisfaction and can help build rapport with your audience.
Share Reviews on Social Media
Extend the reach of your positive reviews by sharing them across your various social media platforms. By showcasing customer testimonials, you reinforce trust in your brand, attract new customers, and encourage them to engage with your business.
Frequently Asked Google Reviews Questions and Answers:
Are Google Reviews important for small businesses?
Absolutely! Google Reviews are equally crucial for small businesses as they provide an opportunity to build trust, establish credibility, and differentiate themselves from competitors. Positive reviews from satisfied customers can level the playing field and help small businesses gain visibility and attract new customers.
Can businesses remove negative Google Reviews?
It is important to note that businesses cannot directly remove negative reviews. However, they can respond to them. By addressing concerns, offering solutions, and demonstrating a commitment to customer satisfaction, businesses can mitigate the impact of negative feedback and showcase their dedication to excellent service.
How do Google Reviews affect local SEO?
Google Reviews play a significant role in local search engine optimization (SEO). Positive reviews, a higher overall rating, and a substantial number of reviews can improve a business's visibility in local search results. Google considers the quantity, recency, and sentiment of reviews when determining local rankings, making it crucial for businesses to actively manage their online reputation through Google Reviews.
Introducing the mTap NFC-Enabled Google Reviews Solution
mTap NFC revolutionizes the review capturing process by enabling businesses to effortlessly capture reviews at the point of sale or service. 
The NFC-enabled Google Reviews cards provided by mTap allow customers to leave feedback with a simple tap of their NFC-enabled smartphone. This innovative solution ensures a seamless and convenient review collection experience, maximizing response rates and providing businesses with real-time insights into their customer experiences. 
Unleash a Tsunami of Conversions
Say goodbye to lackluster review conversion rates and welcome an unstoppable surge of customers. With mTap, you'll effortlessly transform visitors into raving fans who can't wait to share their experiences. Tap into the power of social proof and watch as your sales explode, leaving your competitors scrambling to keep up.
Real-Time Raves and Glory
Don't let valuable feedback slip through your fingers. With mTap, you capture the pulse of your customers' satisfaction in real-time. No more waiting, hoping, or chasing after elusive reviews. Grab the bull by the horns and seize the opportunity to turn every delighted customer into a brand ambassador, igniting a wildfire of positive word-of-mouth.
Dominate the Digital Landscape
Stand head and shoulders above your competitors in the cutthroat online world. Every positive Google Review collected with mTap solidifies your position as the undisputed leader in your industry. Watch as your business climbs the ranks on Google Search and Maps, attracting a swarm of eager customers who crave the excellence that only you can deliver.
Effortless Euphoria
Let's face it—simplicity is the key to customer satisfaction. With mTap, leaving a review becomes an effortless delight. Our NFC-enabled cards make the process a mere tap away, ensuring your customers have a seamless and memorable experience. By eliminating obstacles and friction, mTap cultivates a sense of loyalty and repeat business that leaves your competition in the dust.
Future-Proof Your Success
Embrace the power of innovation and be the trailblazer in your industry. mTap Digital Google Reviews Cards catapult you into the future of digital marketing, positioning you miles ahead of your competitors. Demonstrate to your customers that you're not just another face in the crowd but a visionary powerhouse committed to their satisfaction and success.
Google Reviews have become an indispensable tool for businesses aiming to thrive in the digital landscape. With their significant impact on customer trust, conversion rates, and local search rankings, harnessing the power of Google Reviews is paramount.
Imagine a flood of positive Google Reviews pouring in, transforming your online reputation into a shining beacon of trust and credibility. With mTap, you'll capture the hearts and minds of your customers at the peak of their satisfaction, harnessing their enthusiasm to skyrocket your business to new heights.
Why settle for mediocrity when you can bask in the glory of these incredible benefits that mTap Digital Google Reviews Cards bring to your doorstep? By integrating mTap NFC technology, businesses can streamline their review capturing process, obtain valuable feedback, and enhance their online reputation.
Ignite Your Business with mTap NFC Google Reviews Cards